Digital Marketing Tips: 9 Ways To Market Your Website
If you're trying to get eyes on your business, you need digital marketing. It's the fastest way you can reach the most potential customers in the least amount of time. In fact, digital marketing has become so effective among small businesses that it is used above all other forms of marketing.
As a small business owner, you know this – you've done your homework. You have created a website and are now looking to maximize your online visibility for your spend.
Digital Marketing Needs Valuable Content
Before we get into the 9 digital marketing tips, it is important you have a content marketing strategy in place helping you to prioritize and target your audiences effectively.
You might have heard the saying, "content is king." All marketing initiatives revolve around content. The content, itself, can take many forms; however, what always remains the same is the content you produce should always provide your audience with value. Value drives prospective customers into your funnel. Once they trust your brand or business, you can begin to guide them through your customer journey strategy and inform them of new goods and services you provide to actively peak their curiosity.
Valuable content should also increase the visibility of your website; people share and re-purpose valuable content on their sites. The more visible your website is, the more likely customers will see it when they are searching online for certain niches your business deals with.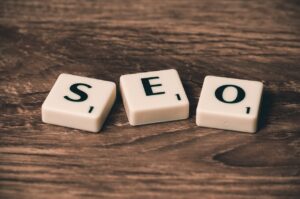 By having a good strategy, you can increase your visibility, create a noticeable brand, and grow your business in no time at all.
An effective content marketing strategy involves having value-added content to draw targeted customers and clients to visit your website. In blog posts, there should be internal links to products or services pages, making it easier for prospective customers to get to. It is also advisable to have content that is engaging and targeted at your core audience, since they are the most likely to convert.
Sharing your content on different social media platforms will help increase your visibility; although, remember to leverage those platforms by including links to draw audiences to visit your main website.
It is also important to create fresh content regularly, whether it is on a daily, weekly, or bi-weekly basis. Engage a professional SEO and social media management expert to assist you in these initiatives, if need be.
By remaining active on your website, you can monitor customer feedback and respond to any questions by reading comments or including a help center API. Remaining active on customer dialogue is vital because it helps you understand your customer and their needs.
Now, we are ready to get into the 9 digital marketing tips on how to better market your website.
1. Market to Mobile Devices
Virtually everyone today has a mobile device, whether it be a smartphone or a tablet. Today, mobile devices are targeted as a tool to advertise goods and services.
You can employ a mobile marketing strategy to help market your website online. This can be achieved by using online SMS marketing services. These services provide software you can use to create lists and messages that are specifically drafted for your targeted mobile audience.
Messages can include a short notification about your business' goods or services and an invitation to visit your website using a link provided in the message. The receiver can easily access your website through the link if their device is internet-enabled.
Mobile is one of the fastest ways to communicate with your customers because most people will have their mobile devices with them at all times.
2. Target Social Media Audiences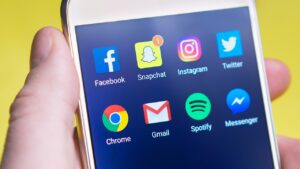 Businesses today cannot afford to go without a social media presence because this is where most consumers are to be found. Having the right social media marketing strategy can make a huge difference on your bottom line.
By sheer numbers of users, the most popular platforms for marketing are Facebook and Instagram. Both of these platforms have options for advertising and should be used in any social media marketing campaign.
Facebook ads should be the first place you start advertising your business. It's simple to create ads and they can be relatively cheap to test. My suggestion is to create sponsored posts audiences can see in their timelines. Split test with two different types of ad copy and track any clicks. Experiment for between 3-5 days, while varying posts throughout different times of the day: morning, afternoon and night to see what works best. It's then a process of putting more money towards what works.
Facebook lets you target audiences in unique ways. There are general demographic and geographic information you can input, but where Facebook really shines is in its ability to include interests and relevant groups and pages into your targets. Find closely aligning interests and groups to your business, test your ad copy, and keep track of which perform the best.
In order to track results, install a Facebook Pixel into your website header, so you can then later mine data from it to create re-targeting lists and lookalike audiences in Facebook's custom audiences section.
Instagram is proving to be a powerful platform for advertising as well. They don't have quite as many users as Facebook but are experiencing rapid growth year-over-year. Stories is their biggest new feature. It's proving to be its most successful mode of advertising.
To get Instagram success for your business, create advertisements and promotions in your story highlights. Be sure to save and archive your stories because they expire 24 hours after their initial launch. When saved, compile your ads and promotions and intersperse them into your story highlights or create specific highlights just for ads and promotions, so you can showcase them at the top of your account page. By doing this, you're making it easy for your core audience and newcomers to make purchases.
To be continued...